links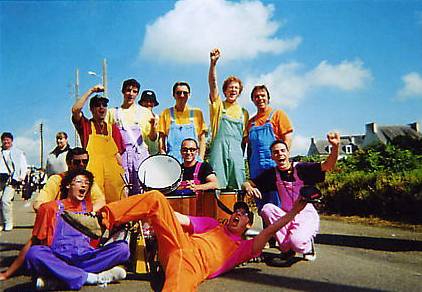 This is the San Diego Drum Community website .
There is a calendar and descriptions of several drum circles. Many drum-related pages are linked from this hub.
The Institute for Music and Neurologic Function is considered one of the country's leading resources on questions concerning the impact of music on brain function. By combining science and music in new and exciting ways, this young institute is expanding music's healing powers here and around the world http://www.musichaspower.org
American Music Conference I find this one of the most inspiring sites where scientists examine "The Musical Brain". It promotes music, music making and music education to the general public.
Music and Science Information Computer Archive a newsletter of analysis and commentary on the broad field of research on music and behavior, including evolution, brain mechanisms, child development, perception, learning, memory, performance, health and related topics. The author of all material is the wonderful Dr. Norman M. Weinberger.
The Museum of Making Music
A unique museum celebrating music-making through history. A museum in honor of the music products industry, housed in Carlsbad at the corporate headquarters of NAMM, the International Music Products Association
The Super Sonic Samba School is a very cool group.
Goro-Goro is a hot San Diego-based percussion ensemble.
Learn2Drum.com brings you valuable, intensive drum lessons and drum related interviews for FREE!! Learn2Drum.com
The Drummer Cafe is a drum and percussion forum for the novice to professional drummer and percussionist.
With bulletin board / message board, Instant Messaging, reviews, tips, interviews, lessons and tips, information and discussion. http://www.drummercafe.com
---
| home | about us | programs | past events | writings | donations | playshop | links | contact |